Friend of the Milky Way Business Program
In partnership with Grand County and the City of Moab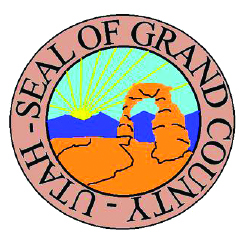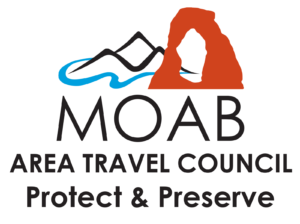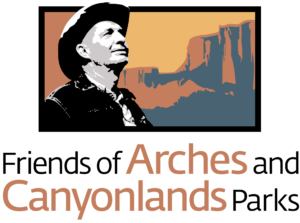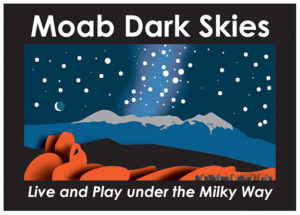 become a dark sky business & friend of the milky way
Skies that are dark enough to view the Milky Way are rare in many parts of the world. With a growing light pollution problem, visitors from all over travel to dark sky destination to see the Milky Way, perhaps for the first time.
Moab City and Grand County recently passed new lighting ordinances with the goal of creating a better, safer, more efficiently-lit environment. The Friend of the Milky Way program helps businesses come into compliance with an effective and easy to implement program.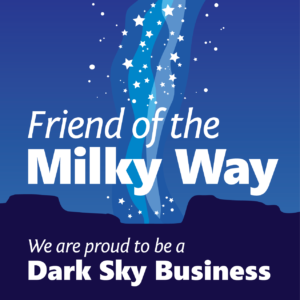 Vinyl Window Cling of Recognition
Receive this window cling for your business in recognition of being a Friend of the Milky Way!
NIGHT SKY-FRIENDLY LIGHTING RECOGNITION PROGRAM
The Program:
To become a Friend of the Milky Way, business owners are encouraged to convert their outdoor lighting to night sky-friendly lighting with assistance from Moab Dark Skies members and other organizations.
The Goal:
The goal is to better preserve Moab Valley's incredible night sky resource for residents and visitors' enjoyment, and be recognized as a place to experience and appreciate the most brilliant night skies.
To Participate:
Although participation in this program is entirely voluntary, we encourage any business, non-profit, or other organization to apply! We offer applicants a free exterior lighting assessment!
The Benefits:
Your business will be identified as a night sky friendly business through the Friends of Arches and Canyonlands Parks and the Moab Area Travel Council's website and social media. 
Examples of Code Compliant Outdoor Lighting Fixtures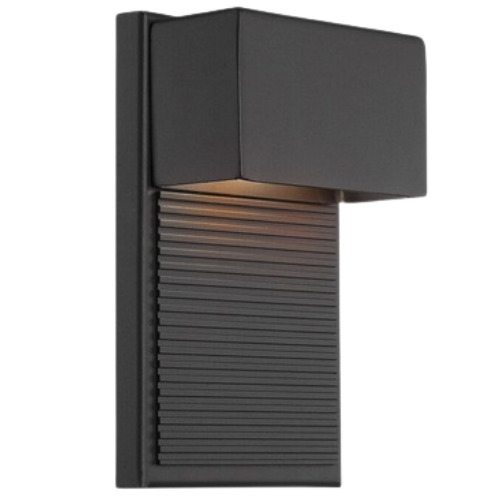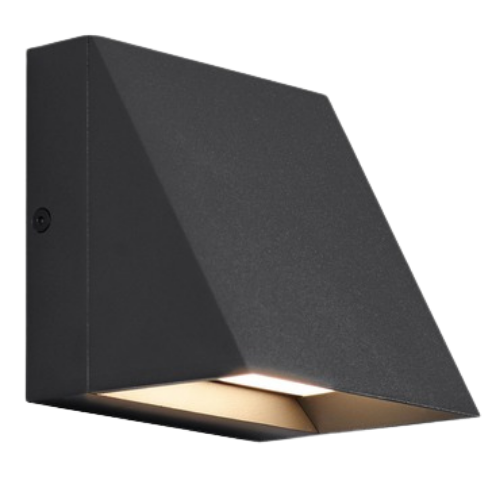 pitched OUTDOOR Wall Sconce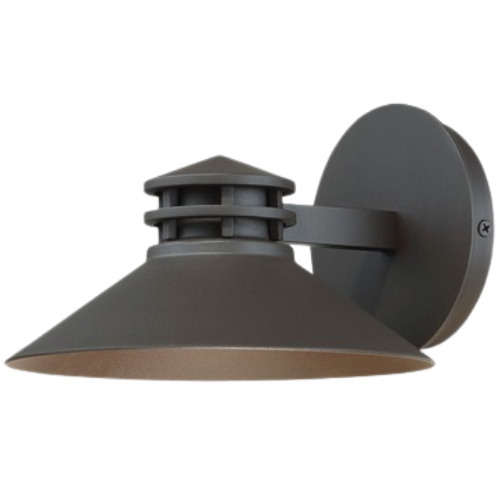 FOR MORE INFORMATION, LIGHTING ASSISTANCE, OR FOR LIGHTING AND RETROFITTING RESOURCES: